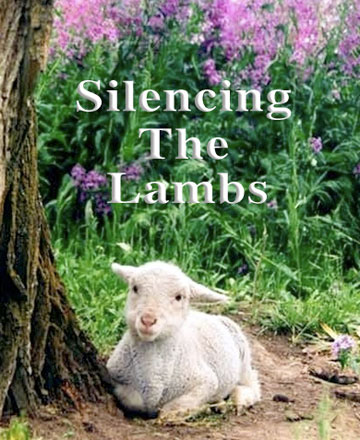 In the absence of strong moral leadership within a nation, the resulting unrestrained debauchery of the ungodly invariably leads to national decline and eventual collapse. The sin however, is not so much on the part of those who would silence the voices of decency, but rather on the part of the spiritual leaders who abdicate their duty of standing up against evil in the first place. When this happens, those who should be the moral leaders become accomplices in the sin by their cowardly silence. This silence is pure wickedness itself!
The great English statesman, Edmond Burke, once said, "All that is necessary for the triumph of evil is for good men to do nothing."
President Ronald Reagan, as always, gave us an inspirational version of the same truth when he said, "Evil is powerless when good men are unafraid!"
We can be one or the other.
In my opinion, the church must rekindle its voice of moral indignation in the struggle against evil in our land. After all, it is God that made us watchmen on the wall! We must end the voluntary silence of our pulpits in the fight for national decency. We must do this for our children lest the gods of godlessness continue to rape our children's innocence before they are even out of the nursery.
Sometimes it seems that the modern pulpit has bought into the lie that politicians should define morality instead of God. In so doing, we have abandoned our responsibility and lost our moral authority. A nation of moral cowards will soon find itself a nation of moral corruption.
But sadly, it doesnt stop here. As all of history proves, a nation which abuses God's laws will soon abuse God's people. Here again, our children will be the losers. A citizenry that will not protect their own children's morality will soon become victims of their grown offspring's full-blown depravity. However, the blame will still lie on the generation that allowed this to happen.
Then too, moral courage is not the exclusive responsibility of those in leadership, ecclesiastical or otherwise.Each individual citizen must also own up to his or her responsibility as well. Every citizen is just as responsible for the welfare of his nation as any presumed leader. It all comes down to our individual willingness and commitment to fight the good fight.
John Stuart Mill once wrote, "The person who has nothing for which he is willing to fight, nothing which is more important than his own personal safety, is a miserable creature and has no chance of being free unless made and kept so by the exertions of better men than himself."
What is needed today is a renewed call to the great silent majority to arouse itself from our self-imposed silence. The sleeping posterity of our worthy sires must reawakenitself to hear the midnight cry of our fathers. The battle for our nation, while focused on enemies from without, must at the same time be targeted against the enemy within, for, "Righteousness exalteth a nation: but sin is a reproach to any people." (Proverb 14:34)
President Hoover once said, "Our strength lies in spiritual concepts. It lies in public sensitivities to evil. Our greatest danger is not from invading armies. Our dangers are that we may commit suicide from within by complaisance with evil, or by public tolerance of scandalous behavior."
The silence that Christian Americans must fear is not that which can never be imposed on a free people, but rather the voluntary silence that comes from comfort, complacency and yes, even cowardice. What we needtoday is the clarion voice of the prophets who obeyed the Lord's declared admonition to: "Cry aloud, spare not, lift up thy voice like a trumpet, and show my people their transgression, and the house of Israel their sin." (Isaiah 58:1)
If God-fearing people continue to remain silent in the face of encroaching evil in our land, we alone must bare the consequences and the blame. We alone will be guilty of silencing the lambs.